12 x 24 inches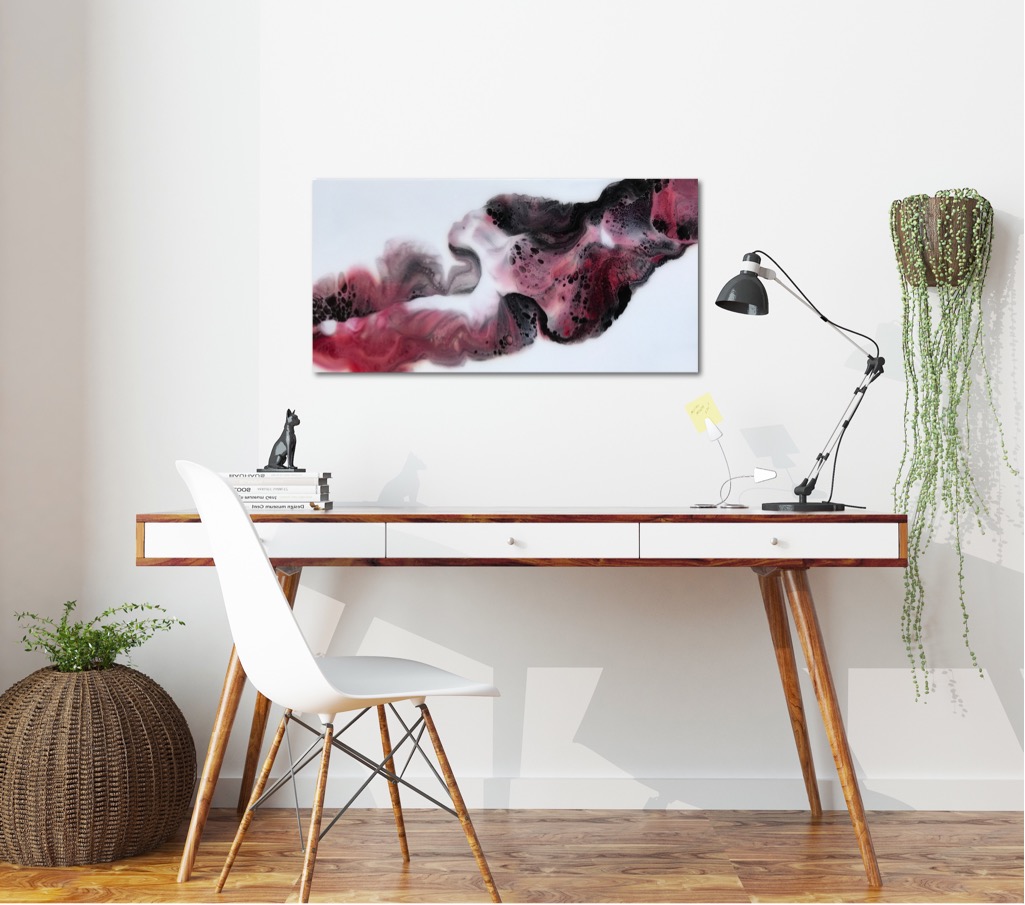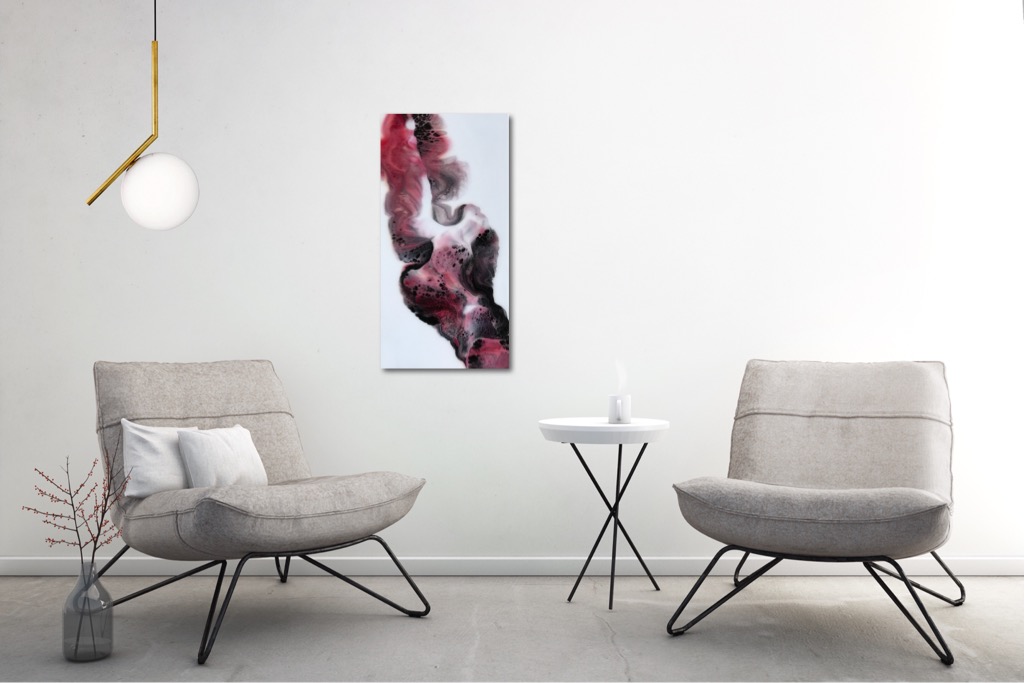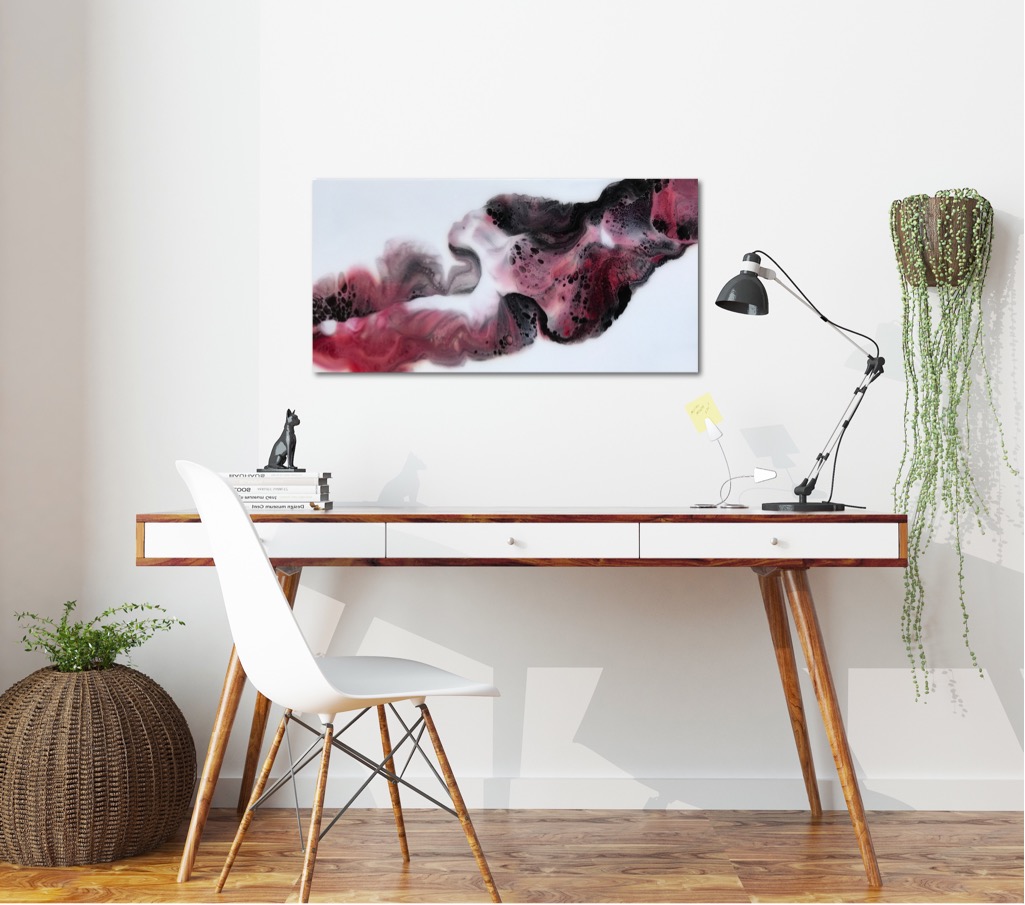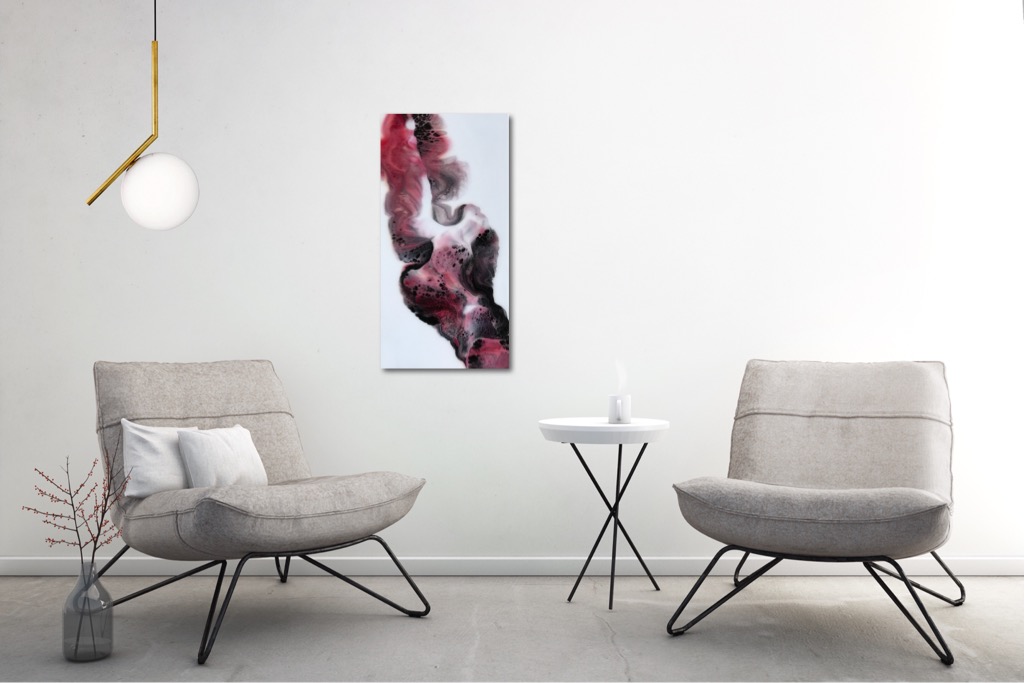 12 x 24 inches
"Passion"
From the "Passionate" series
A life lived with passion is full and rich. "Red is the color of fire and blood. It is associated with energy, war, danger, strength, power, determination, as well as passion, desire, and love."
This is a mixed media piece using acrylic paints and resin. It was created on cradle board and it is ready to hang.
Click on images for full view. The brightest images were taken in the sun to try to capture some of the sparkling elements of this painting.
Picture My Wall and iartview were used to post the painting to different walls.
For shipping to Canada, flat rate fees apply. For more information on Returns, Terms of Service and my Privacy Policy, please click here.